Books.
Books.
Books.
Dutch.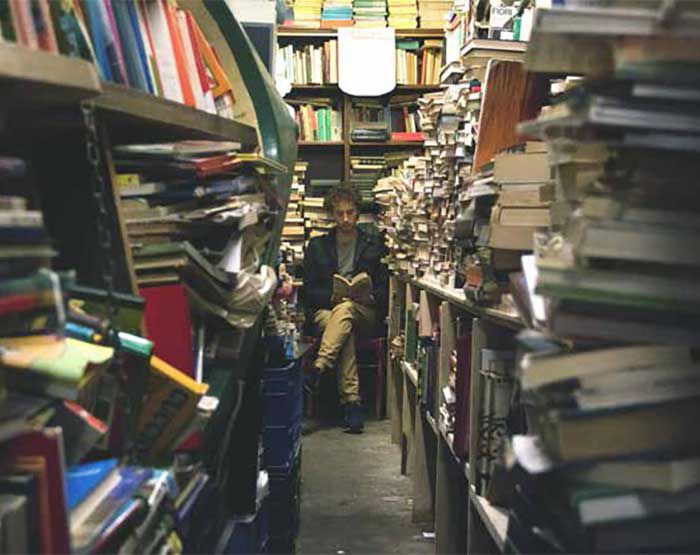 New Dutch Writing is a new high-profile promotional campaign by the Dutch Foundation for Literature to promote Dutch writing in translation in the UK and Ireland and to nurture the next generation of translators.
It includes fiction, non-fiction, graphic novels, children's and poetry books, celebrating the work of translators and capitalising on the burgeoning interest in international literature among UK readers while engaging them in a stimulating, cross cultural debate. The campaign launched in July 2019 and continues through 2020 into 2021 and includes over 70 author events at a range of festivals and literature venues nationwide, featuring Dutch writers in conversation with their British counterparts.
For details of future events please see our events section and follow us on Twitter and Facebook @DutchLiterature
The New Dutch Writing team
The Dutch Foundation for Literature
The Dutch Foundation for Literature supports writers and translators and promotes Dutch literature abroad. It invests in the quality and diversity of literature through grants for writers, translators, publishers and festivals, and contributes to the production and distribution of Dutch literature at home and abroad. Its aim is to promote a thriving literary climate, embedded in literary history and attuned to the latest developments in the publishing industry.
Recent examples of their work supporting Dutch and UK writers includes an invitation to British writer Kate Mosse as Amsterdam's Writer-in-Residence in April this year. The Foundation worked closely with Pushkin Press around the 1962 Dutch children's classic The Letter for the King by Tonke Dragt, funding the first UK edition translation. The UK edition has gone on to sell over 75,000 copies with a Netflix screen adaptation which came out in 2020. You can discover more about the work of the Dutch Foundation for Literature here: www.letterenfonds.nl/en/
Modern Culture
Modern Culture is an agency led by Martin Colthorpe, alongside producer Rachel Toogood, to programme and commission events in literature, film, art and contemporary culture. Modern Culture works with partner organisations to develop ideas and narratives for festivals, event series and one off performances. Modern Culture is particularly inspired by international and translated literature, and will be shaping the programme of public events for New Dutch Writing in 2019, 2020 and through into 2021.
Dusty Miller
Dusty Miller is an award-winning independent publicist who is working collaboratively to deliver a comprehensive communications strategy for the New Dutch Writing campaign targeting publishers, agents, booksellers, event organisers and readers.
The Office of Craig Oldham
The Office Of Craig Oldham is the practice of designer and creative consultant Craig Oldham. Working across numerous disciplines, the studio creates brands, books, websites, films, exhibitions, and objects. They also teach, write, curate and consult. They are a young and intentionally small team of creative problem solvers, makers and doers with extensive industry experience. They have been recognised by Art Directors Club, D&AD, Design Week Awards, Creative Review, New York Festivals, Type Directors Club, as well as national and international press coverage and exhibitions.
More information
For more information on the New Dutch Writing campaign, please contact:
Dusty Miller
dustymillerpr@gmail.com
For more information on New Dutch Writing events, please contact:
Martin Colthorpe
martin@modernculture.co.uk
Rachel Toogood
rachel@modernculture.co.uk
For more information on Dutch literature in translation, please contact:
Lucette Chatelain
l.chatelain@letterenfonds.nl
---