Books
The House of Orange in Revolution and War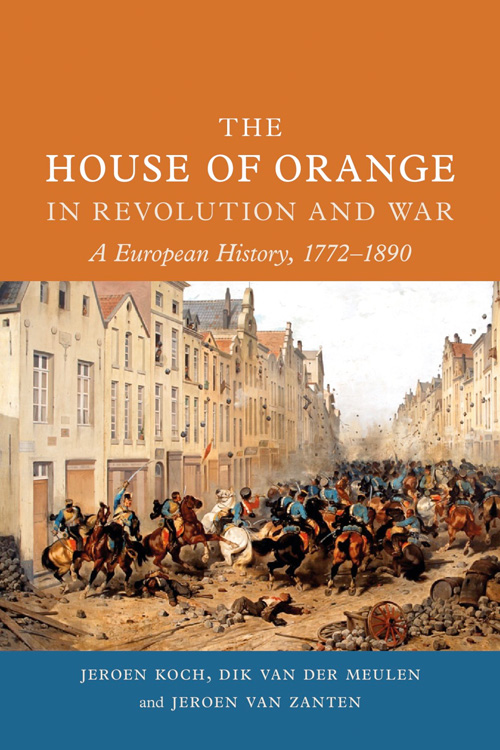 The House of Orange in Revolution and War by Jeroen Koch, translation: Andy Brown
(Reaktion Books, 2022, 440 pages)
An epic account of the House of Orange-Nassau over one hundred and fifty years of European history.
Three rulers from the House of Orange-Nassau reigned over the Netherlands from 1813 to 1890: King William I from 1813 to 1840, King William II from 1840 to 1849, and King William III from 1849 to 1890. Theirs is an epic tale of joy and tragedy, progress and catastrophe, disappointment and glory—all set against the backdrop of a Europe plagued by war and revolution.
The House of Orange in Revolution and War relates one and a half centuries of House of Orange history in a gripping narrative, leading the reader from the last stadholders of the Dutch Republic to the modern monarchy of the early twentieth century, from the French Revolution and the Napoleonic wars to World War I and the European Revolutions that came after it.
'A compelling account of the codevelopment of Crown, constitution, and political culture in the Netherlands, this book will be welcomed by anyone with an interest in Europe's monarchical nineteenth century. A joy to read.' – Frank Lorenz Müller, professor in modern history, University of St Andrews
'This lively, well-written book is not only a major contribution to our knowledge of Dutch political history in the revolutionary era and the nineteenth century but a much-needed exercise in integrating the Dutch nineteenth century into the wider picture of European and global history. A witty, enjoyable read.' – Jonathan Israel, professor emeritus of modern European history, Institute for Advanced Study
'This book deserves to take its place among the growing, excellent new historiography of the Netherlands becoming available in English. The authors blend scrupulous archival research and academic rigor with the compelling narrative of a flawed, all too human family across a century of war and revolution.' – Michael Broers, professor of Western European history, University of Oxford
---