Psycho Buildings: Charlotte Van den Broeck
Rem Koolhaas once described architecture as 'a hazardous mixture of omnipotence and impotence'. With her new book Bold Ventures, poet, writer, and artist Charlotte van den Broeck presents thirteen haunted tales about architecture's dark side.
Drawing on a vast range of material, from Hegel and Charles Darwin to art history Van den Broeck examine what Albert Camus called 'the one truly serious philosophical problem' – the concept of suicide. In buildings from Glasgow to Washington DC, from galleries to golf courses, this is an existential meditation on the heights to which the human mind can soar – and the tragic depths to which it can plunge.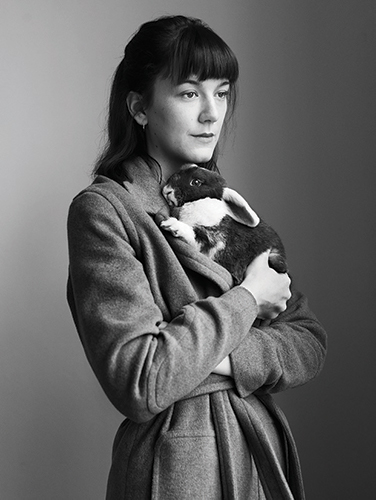 Charlotte will be in conversation with Kevin Donovan, Senior Lecturer at Dublin School of Architecture.
Time : 14:00
Venue : Merrion Square Park (Le Fanu)
Age Suitability : 14+
Price : €10 / 8
About the author(s)
Charlotte Van den Broeck (b. 1991) is a Belgian novelist and poet. Van den Broeck was acclaimed as one of Europe's most innovative and original new voices in poetry. Her debut volume Chameleon was published in 2015, with its sequel Nachtroer two years later. These two volumes are combined in...
Find out more...
---