Books
Bigger than a Dream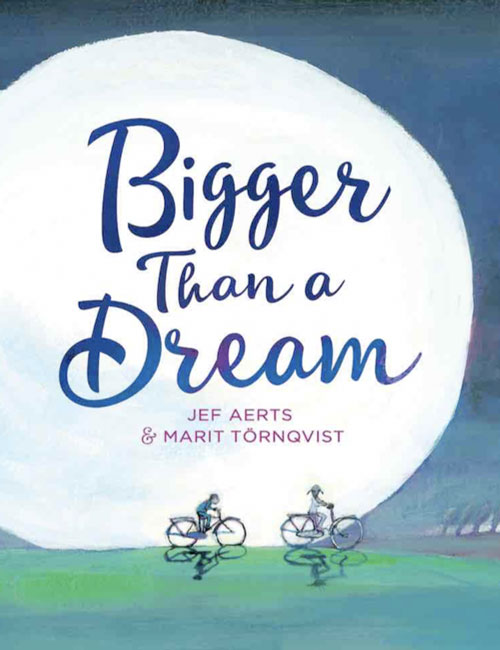 What do you do when the house falls silent because everyone misses your big sister? Bigger Than a Dream is a comforting book about how to understand loss.
A boy hears a girl calling him one morning. Is it his sister, the sister in the faded photograph on the wall? He never knew her, because she died long before he was born. But now she's calling her little brother because she wants to go out on her bike. It's the beginning of an unforgettable adventure.
Jef Aerts and Marit Törnqvist have created a beautiful book about death. It is emotional without being sentimental, stepping smoothly back and forth between magic and the literalness of childhood. Aerts chooses words that are poetic but never too nebulous, and always just right. It is astonishing to see how he manages to make the mystery of mortality so tangible and deeply affecting. There is a rare and remarkable symbiosis between the text and the subdued, atmospheric drawings. Törnqvist's rather dreamy style is ideally suited to such a sensitive subject as a sister's death. She captures the atmosphere completely with her perfectly judged colours and brushstrokes.
Understated, atmospheric and delicate. - Leeuwarder Courant
Has everything it takes to become a picture book that will be used often and for a long time. - JaapLeest
Not only stunningly beautiful, it is also very interesting. - De Morgen
Tags
---