Books
For Me?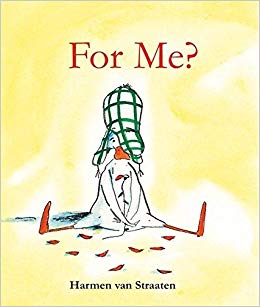 For Me? by Harmen van Straaten, translation: MaryChris Bradley
(NorthSouth Books, 2007, 32 pages)
Duck is puzzled when he finds a rose and a piece of paper with nothing on it but a hand-drawn heart, left on his doorstep. "For me?'' he wonders. He takes his mystery note and the rose to Toad's house and finds all his other friends are already there. Each of them has received a rose and a heart too! Who could have sent these mysterious gifts and who are they really for...
Tags
---