Meet the World: Rodaan al Galidi & Jonathan Reeder
As part of Meet The World, we're teaming up with the National Centre for Writing for a series of conversations between writers and their translators. Exploring the most exciting new books of 2020, it shines a light on the new Dutch and Flemish masters of fiction and poetry.
Rodaan al Galidi's novel Two Blankets, Three Sheets offers a bleakly humorous account of the Dutch Asylum process. A big, existential novel about freedom and belonging, by a former Iraqi asylum seeker now settled in the Netherlands. Joining Rodaan will be translator Jonathan Reeder and chair Rosie Goldsmith.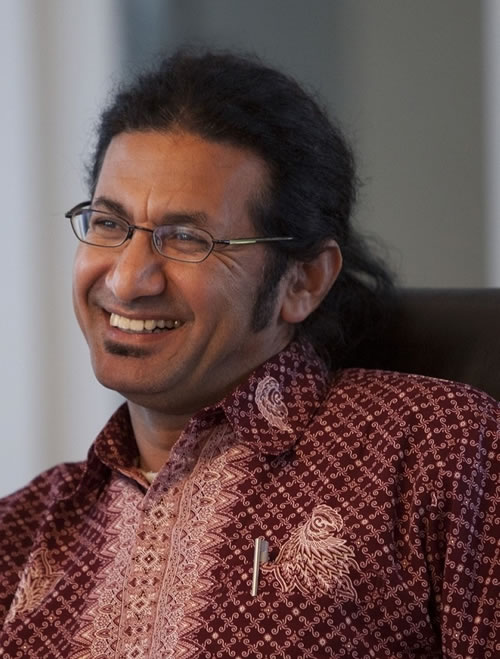 Rodaan al Galidi is a poet and novelist, who has lived in the Netherlands since 1998, and who, as an undocumented asylum seeker taught himself to read and write Dutch. His novel De autist en de postduif ('The Autist and the Carrier Pigeon') won the European Union Prize for Literature in 2011. Two Blankets, Three Sheets is his first novel translated into English.
Jonathan Reeder is a literary translator and professional musician. He translates opera libretti and essays on classical music alongside a wide range of Dutch authors, including Peter Buwalda and Christine Otten. His recent translation of Rivers by Martin Michael Driessen won the 2016 ECI Literature Prize.
Rosie Goldsmith worked as a BBC broadcaster for 20 years across arts and foreign affairs, on programmes including Crossing Continents and Front Row. She programmes and presents events at festivals across the UK, is Chair of Judges for the EBRD International Literature Prize and founder and director of the European Literature Network.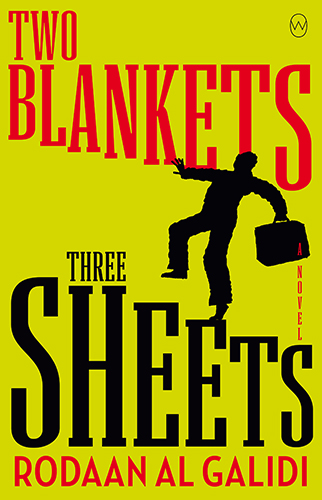 'I've never read a book that better illustrates the human cost of the European asylum systems' – Dina Nayeri, Guardian
Two Blankets, Three Sheets is available for purchase and delivery from independent bookshop The Book Hive.
Register for this event
To register for this online event please email newdutchwriting2020@gmail.com
N. B. You will be sent a reminder on the day and your email will not be held beyond the date of the event
About the author(s)
Rodaan Al Galidi is a poet and writer. Born in Iraq and trained as a civil engineer, he has lived in the Netherlands since 1998. As an undocumented asylum seeker he did not have the right to attend language classes, so he taught himself to read and write Dutch. His...
Find out more...
Tags
---