Looking after our Planet
Looking after our Planet with Emma Shevah & Marc ter Horst. Have you ever wanted to make a difference to the world but didn't know quite where to start? Thai-Irish author Emma Shevah and Dutch writer Marc ter Horst are here to tell you how small things can make a big, and positive difference.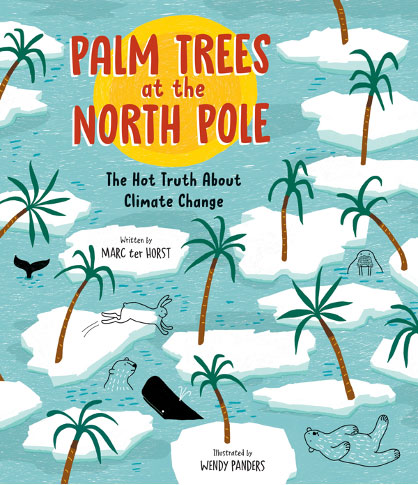 In How to Save the World With a Chicken and an Egg, Emma's characters Ivy and Nathaniel unexpectedly meet on a cold English beach with the arrival of a rare and wondrous giant leatherback turtle who lays her eggs in front of the world's media. Soon they're united in an eco-mission. While Marc's intriguingly titled Palm Trees at the North Pole encourages young climate activists to engage even more deeply with their chosen cause by sharing the science and history of climate change in an accessible and entertaining way. Get top tips on how to get started and how you can make a difference!
Emma Shevah is Thai and Irish and was born and raised in London. She is the author of four middle-grade novels published by Chicken House: Dream on Amber, Dara Palmer's Major Drama (optioned by the BBC), What Lexie Did and How to Save the World with a Chicken and an Egg, and an early reader for Bloomsbury: Hello Baby Mo!. She has lived and travelled in many countries but now lives in Brighton with half of her four children. She is Head of Year at Roedean, where she teaches English and gazes at the sea, wishing she was in it.
Details
Tuesday, September 28, 2021
9:15 AM 9:45 AM BST
About the author(s)
Marc ter Horst (b. 1968) is a Dutch author of informative children's books about nature, history and the earth. He also gives presentations, workshops and lectures for children and adults.
Tags
---