Anna Woltz: Talking To Alaska
The international children's author discusses her latest work with translators Daniel Hahn & David Colmer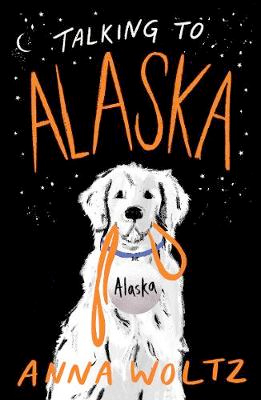 Dutch writer Anna Woltz has written twenty-five books which have been translated into twenty-three languages and won many prizes and fans world-wide. With Daniel Hahn, Anna talks about her novel Talking to Alaska, a powerful story of two unlikely friends, each coping with something extraordinary, who are brought together by the love of a dog. Originally written in Dutch, young people anywhere in the world will easily empathise with the two troubled characters.
To give an insight into how an author and a translator work together to publish a book in a different language, David Colmer translator of Anna's next book joins the conversation.
About the author(s)
Anna Woltz (b. 1981) is a Dutch writer. She has written twenty-one books for young readers. Some of her books are adventurous stories for ten-year-olds, others are challenging young adult novels. Her books have been translated into thirteen languages (English, German, French, Slovenian, Serbian, Polish, Latvian, Estonian, Norwegian, Danish, Hungarian...
Find out more...
Tags
---