Lize Spit at Durham Book Festival
Lize Spit and Thora Hjörleifsdóttir will be discussing their novels alongside their translators, Kristen Gehrman and Meg Matich.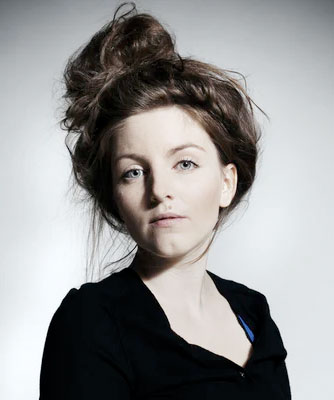 Eva was one of three children born in her small Flemish town in 1988, and growing up she sought refuge in her friendship with Laurens and Pim. But with adolescence comes an awareness of their burgeoning sexuality and the children begin a game that will have serious and violent consequences. Thirteen years later Eva is returning to her village. She has a large block of ice in her car boot and she's ready to settle the score. Part thriller, part coming-of-age novel, The Melting by Lize Spit is an extraordinary and unsettling debut.
Twenty-year-old Lilja is in love. He is older and beautiful, an intellectual. He is also a serial cheater, gaslighter and narcissist. Lilja will do anything to hold on to him and so she accepts his deceptions and rationalizes his toxic behaviour. In her desperation to be the perfect lover, she finds herself unable to break free from the toxic cycle. In Magma, Thora Hjörleifsdóttir explores the darkest corners of relationships, exposing the undercurrents of violence that often go undetected.
Chaired by Grace Keane, New Writing North.
About the author(s)
Lize Spit (b. 1988), living in Brussels, gained a master's degree in screenplay writing and has also written prose and poetry, published in several magazines. In 2013 she won both the jury prize and the readers' prize at WriteNow!, a prestigious writing competition. Her debut novel The Melting was published...
Find out more...
Tags
---