Voices of Europe: Great Expectations
Journalist, historian and bestselling Dutch writer Geert Mak looks at the first two decades of the 21st century including the EU expansion into Eastern Europe, the rise of Putin, terrorism in Europe, migration, and Brexit.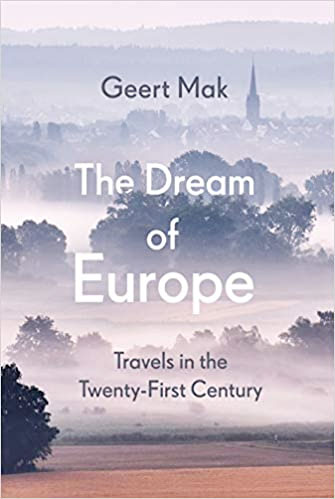 The Dream of Europe is a sequel to Mak's In Europe, which examined how the major events of the 20th century had shaped us as we entered the 21st. Here he looks at the optimism of the turn of the century and how it quickly vanished. Mak tells his stories through the lives of ordinary people such as in the Norwegian polar city of Kirkenes where the local restaurant serves up reindeer and mushroom pasta. Meanwhile, Russian subs circle off the coast and melting ice attracts Chinese and other investors looking to profit from future Arctic maritime trading routes.
Mak is author of In Europe, In America, Amsterdam and The Bridge. He has twice been named historian of the year, and his books have been translated into more than 20 languages.
Time: 6:00pm
Location: Bodleian: Divinity School, Oxford
Admission: £7 - £12.50
About the author(s)
Geert Mak (1946) is one of the Netherlands' most popular writers. His books have been translated into 22 languages; well-known English titles include Amsterdam, My Father's Century, In Europe, In America: Travels with Steinbeck, and The Many Lives of Jan Six. He has won wide critical acclaim in the interna­tional...
Find out more...
Tags
---