Translators' House, Amsterdam
There's an article on the wall in the Translators' House that says it's important for translators to live in the language and culture of the country whose books they translate. To wander the streets, do the food shop at Albert Heijn and go for a run in the Vondelpark.
A weblog by Alice Tetley-Paul
During my two-week stay at the Translators' House, I did all of that and more. I sang traditional Dutch songs in a crowded pub and joined Amsterdam's Phanos running club for a session at the Olympic Stadium. I picked my own tulips and stocked up on hagelslag, stroopwafels and Dutch cheese.
However, I wasn't just there to immerse myself in the Dutch language and culture (and food), but to do some translating too. My main project for the residency was the translation of an extract from Mariken Heitman's De wateraap (The Aquatic Ape) to be read aloud at the European Festival of the First Novel in Kiel this May. I worked on this together with Amsterdam-based literary translator Jonathan Reeder, my mentor for the duration of the New Dutch Writing campaign. He cycled across Amsterdam so we could work together in the well-stocked library on the ground floor of the Translators' House. We discussed the text and my translation in great detail and also seized the opportunity to talk about a student project we'll both be involved with later on in the year.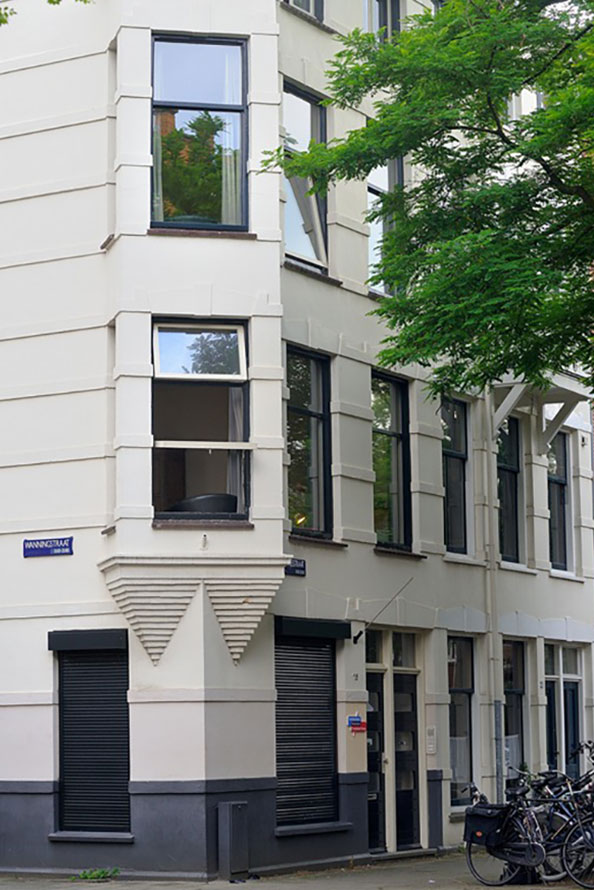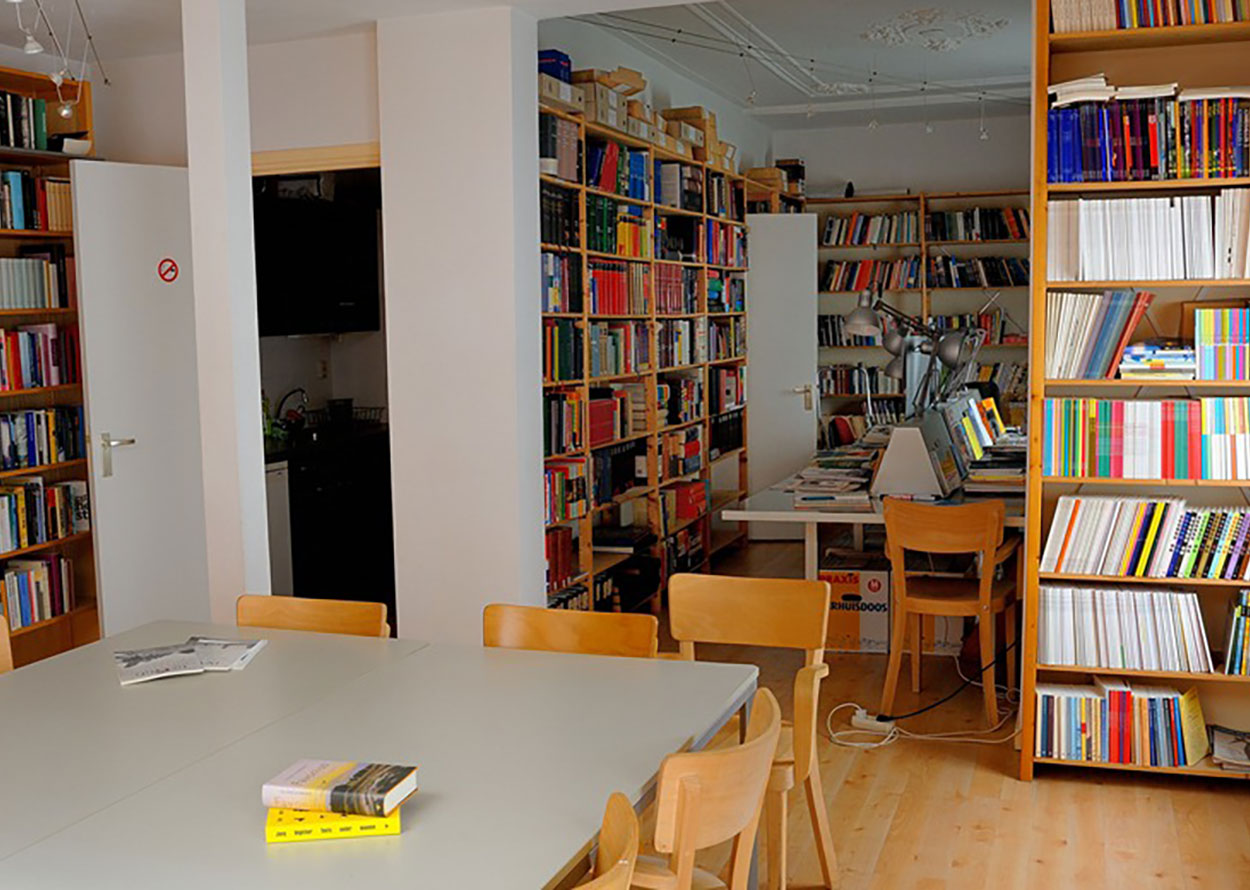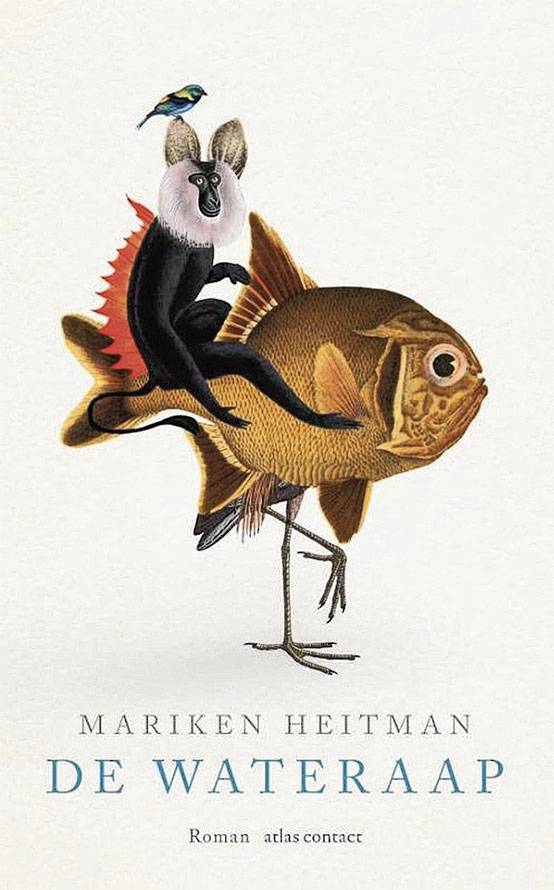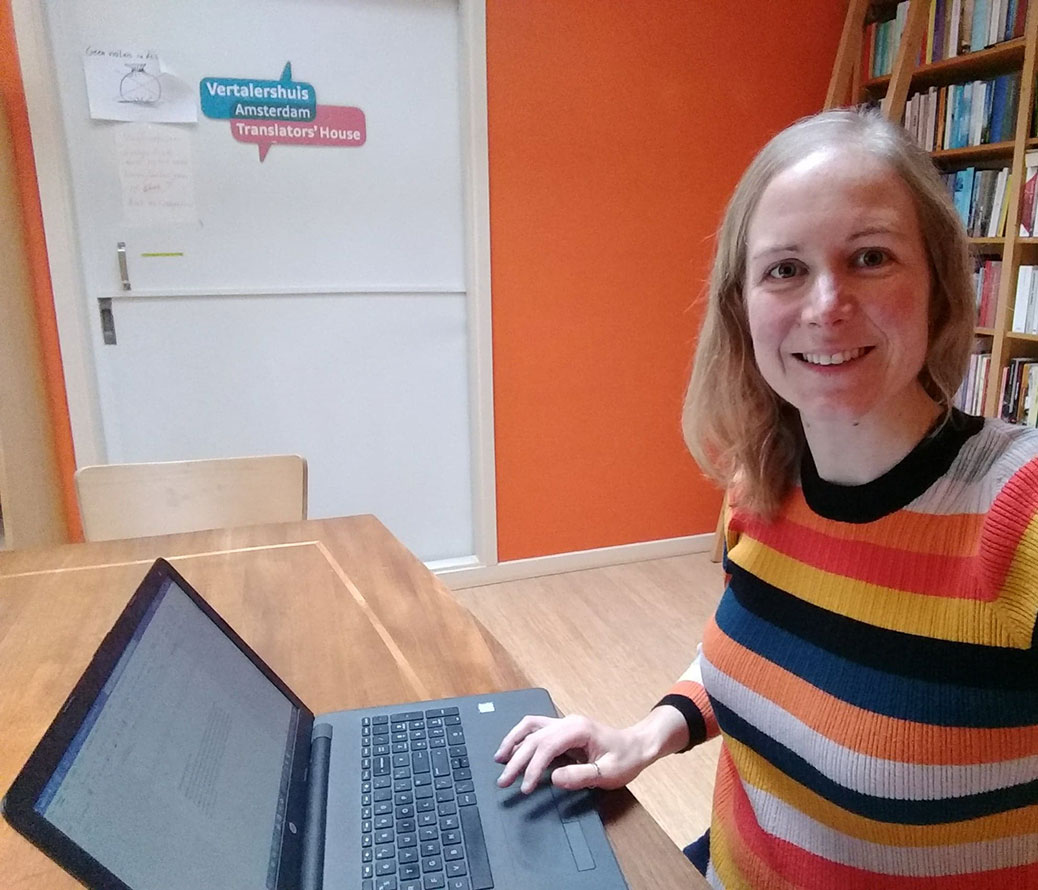 One evening we caught up with some other Dutch-English translators over a couple of drinks, and the following day I travelled to Rotterdam to meet up with author Daphne Huisden, whose columns I translated at Crossing Border Festival back in 2013. It was great to hear more about her latest book, which she's busy finishing off at the moment. I also managed to squeeze in some meetings at the Dutch Foundation for Literature. It was wonderful to have a base from which to work, maintain contacts, and develop new ones, right in the heart of Amsterdam.
Five translators can stay at the Translators' House at any one time and when I arrived in mid-January I was shown to the final room in the house, on the top floor up a very steep staircase. The other translators staying there were Anikó Daróczi (Hungarian), Tibor Bérczes (Hungarian), Ulrich Faure (German) and Birgit Erdman (German). They were busy working on projects ranging from a text written in 1250 to a present-day picture book of animal x-rays! Translators working from Dutch can stay for any length of time between two weeks and two months. There's a communal kitchen and lounge area and we were also welcome to use the bikes stored in the garage. The house is really handy for the museum quarter and the Vondelpark, so there's plenty to see and do nearby if you need a breath of fresh air after all that translating!
I managed to get the extract from Mariken Heitman's novel finished off during my stay and left feeling refreshed and excited about the projects I've got lined up for the next few months: school translation workshops, a student translation project and of course some translation too. The Translators' House in Amsterdam is run by the Dutch Foundation for Literature and I'd like to thank them for having me!
Tags
---