Meet the World: Charlotte Van den Broeck & David Colmer
As part of Meet The World, we're teaming up with the National Centre for Writing for a series of conversations between writers and their translators. Exploring the most exciting new books of 2020, it shines a light on the new Dutch and Flemish masters of fiction and poetry.
Through poems that are both playful and subversive, Charlotte Van den Broeck is one of the dynamic new voices in European poetry. Writing on identity, bodies and language, her first collection in English, Chameleon / Nachtroer is beautifully translated by David Colmer, who joins her at this event alongside chair Sasha Dugdale.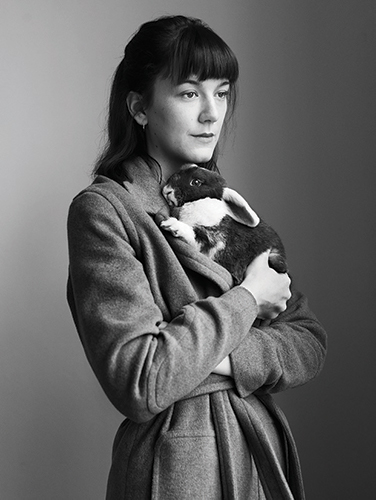 Charlotte Van den Broeck has published two poetry collections in Dutch,Chameleon (2015) which was awarded the Herman de Coninck Prize and Nachtroer(2017) which was nominated for the VSB Poetry Prize and the Ida Gerhard Prize. The two volumes were combined for her debut collection in English. Her poetry has been translated into German, Spanish, French, Serbian and Arabic.
David Colmer is an Australian writer and translator, who has won many prizes for his translations of Dutch Literature, including the Independent Foreign Fiction Prize and IMPAC Dublin Literary Award (both with novelist Gerbrand Bakker). He translates poetry and children's literature in addition to fiction. In 2013 he won the Vondel Prize for translation from Dutch to English, for The Misfortunates by Dmitri Verhulst
Sasha Dugdale is a poet, playwright and translator. She has published four collections of poetry, beginning with Notebook in 2003 and including most recently Joy 2017. She won a Cholmondely Award in 2016, has translated Russian poetry and drama including Anton Chekhov's The Cherry Orchard and from 2012 to 2017 served as editor of Modern Poetry in Translation.
'Chameleon | Nachtroer marks the development of a strange and distinctive voice, which comes through powerfully in David Colmer's astute translation.' – Helena Fornells, Asymptote Journal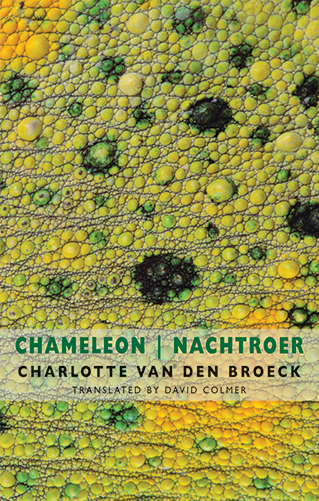 Chameleon | Nachtroer is available for purchase and delivery from independent bookshop The Book Hive.
About the author(s)
Charlotte Van den Broeck (b. 1991) is a Belgian novelist and poet. Van den Broeck was acclaimed as one of Europe's most innovative and original new voices in poetry. Her debut volume Chameleon was published in 2015, with its sequel Nachtroer two years later. These two volumes are combined in...
Find out more...
Tags
---